Travel Adapter
Let KIOT Smart Travel adapter be your new smart companion. Carry it with you anywhere you go, make appliances smart on the move. Use it as a universal smart plug for your appliances. Or use it as a single remote control for all the IR appliances in any room.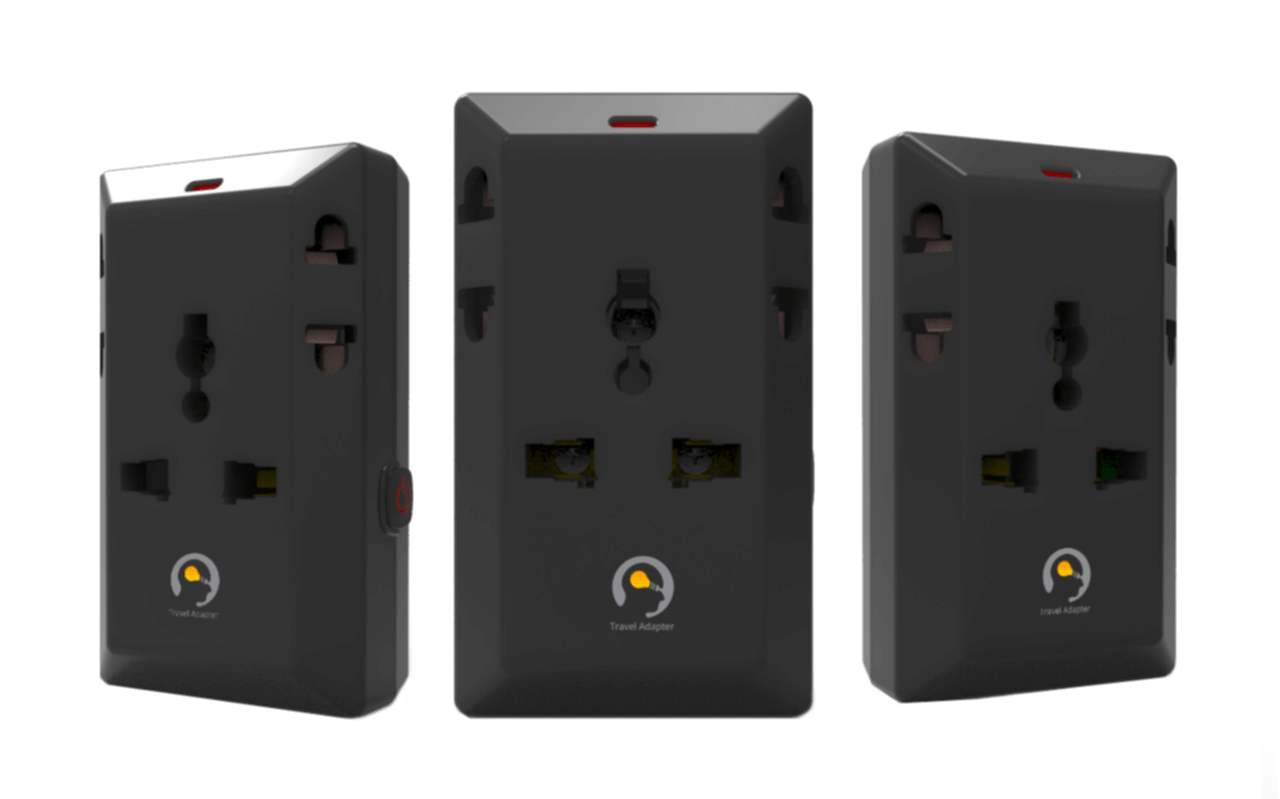 Your home in your pocket.
Control your entire home appliances with your mobile phone. Forgot to turn off your AC? No worries, you can reverse it off even when you are not at Home. Connects to the Internet using your home WiFi Network.
Say Goodbye to your remotes.
With Built-in IR controller no more hassles with 10 different remotes to control your appliances. Control all your IR remote controlled appliances like TV, Set-top box, AC etc. with a simple click on your smartphone.
A Smart Plug for The Smart Traveller
KIOT Travel Adapter lets you safely plug in appliances with up to 6A rating. So, you can carry your heavy load appliances while traveling and plug them into KIOT Travel Adapter.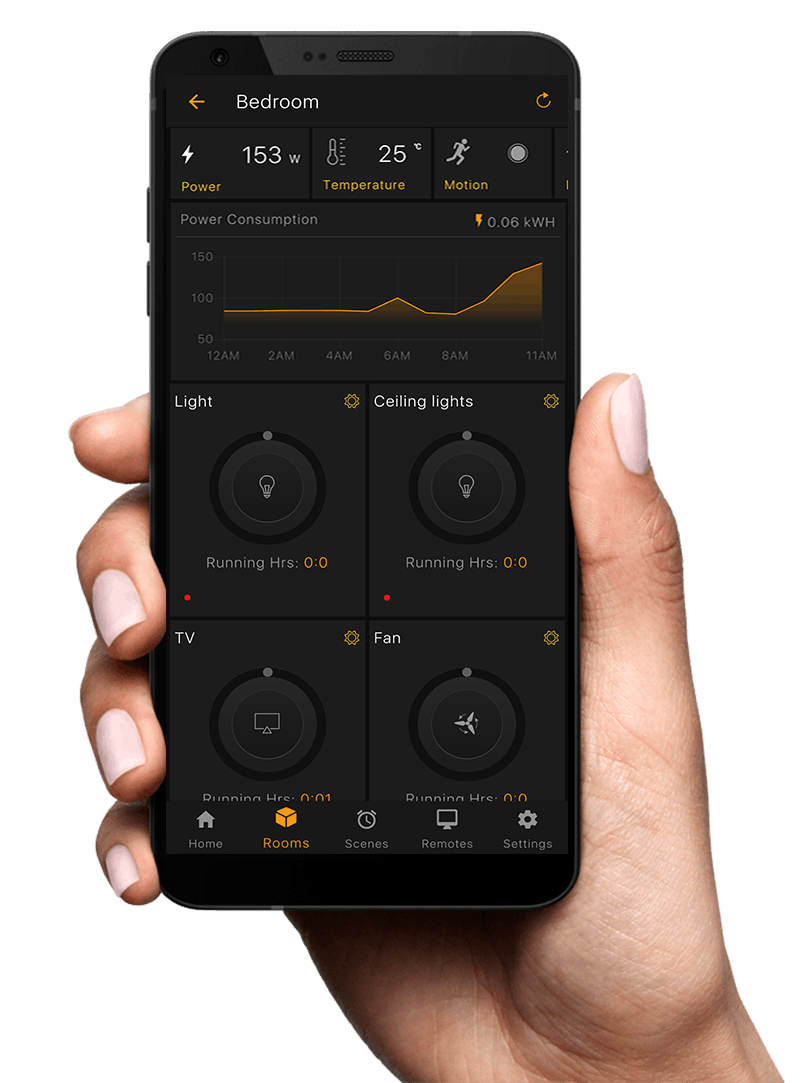 A Versatile Companion.
KIOT Smart travel adapter is lightweight and portable, fits comfortably in your travel bag. With just one KIOT Adapter, plug in up to 3 appliances at a time –two 2-pin appliances and a 3-pin appliance. Also control any number of IR remotes in your room with it.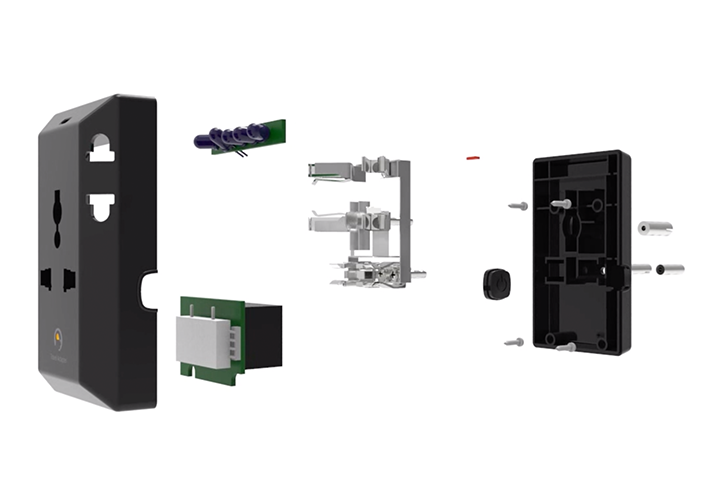 Universal Adapter
No more worrying about the socket compatibility of electrical appliances when on the move. Just plug your appliance into KIOT Smart Travel Adapter and use it anywhere, at any time. 
Smart Remote
Use KIOT Smart travel adapter, control any number of IR remotes in your room. With a tap on the KIOT smartphone app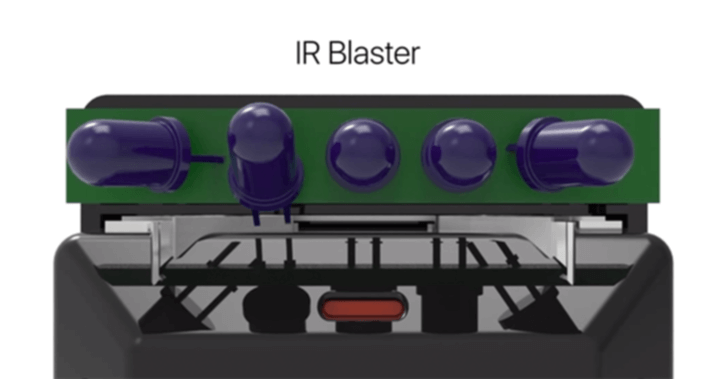 Entertainment Program Guide. Tailor Made. For You.
Get your entire set-top box program guide at your fingertips! Simply add the set-top box remote in our app using your KIOT Travel Adapter, and you're good to go.No more missing entertainment even if you're not in front of your TV!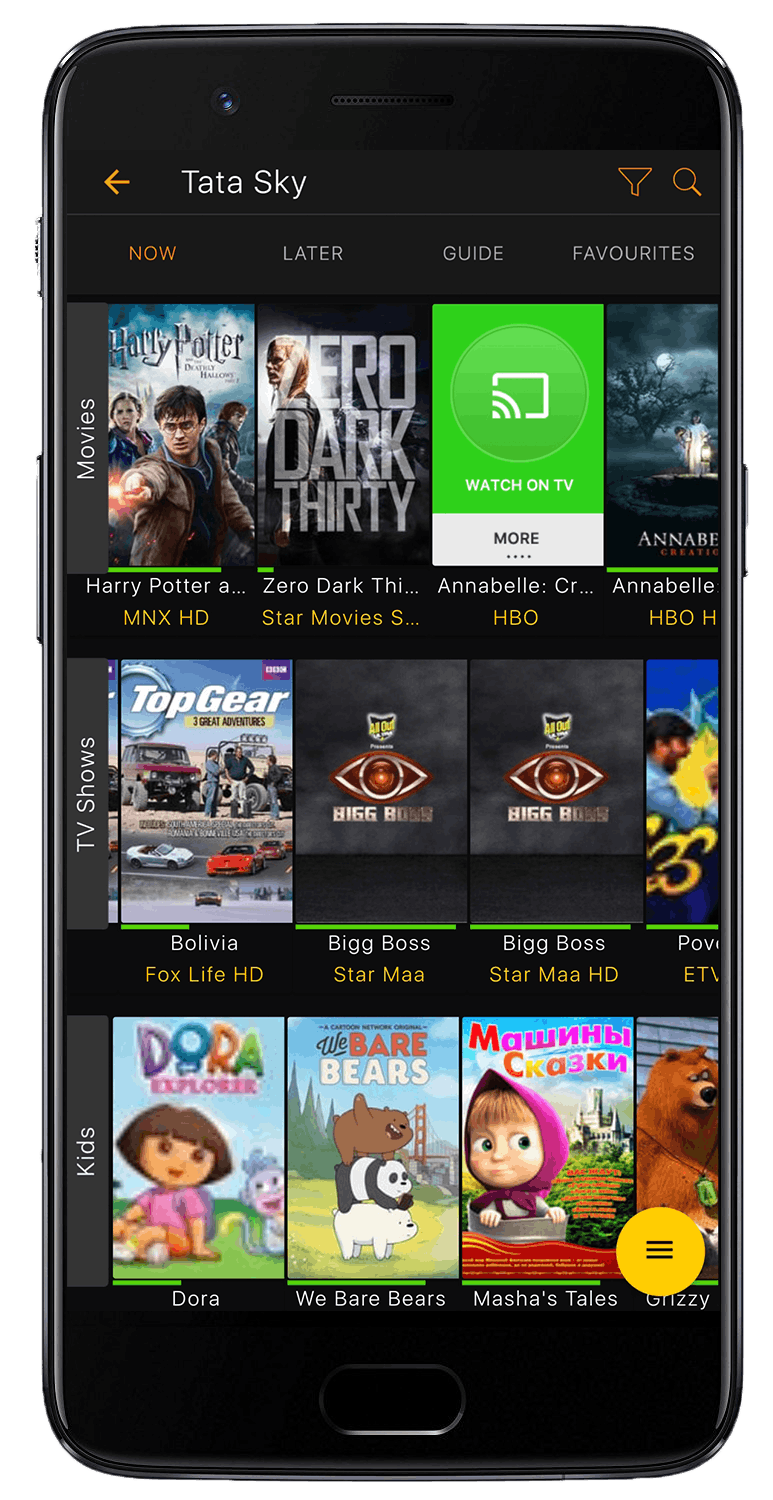 Detailed and up-to-date program schedules from ( number  of channel providers) different channel providers .
Categorised programs list, which will be aired on TV, upto 3 days from now.
Get to know everything about the programs you watch. Including cast, crew, overview, rating etc.,
Switch back and forth between your  favourite channels. Just type in the channel number. Go.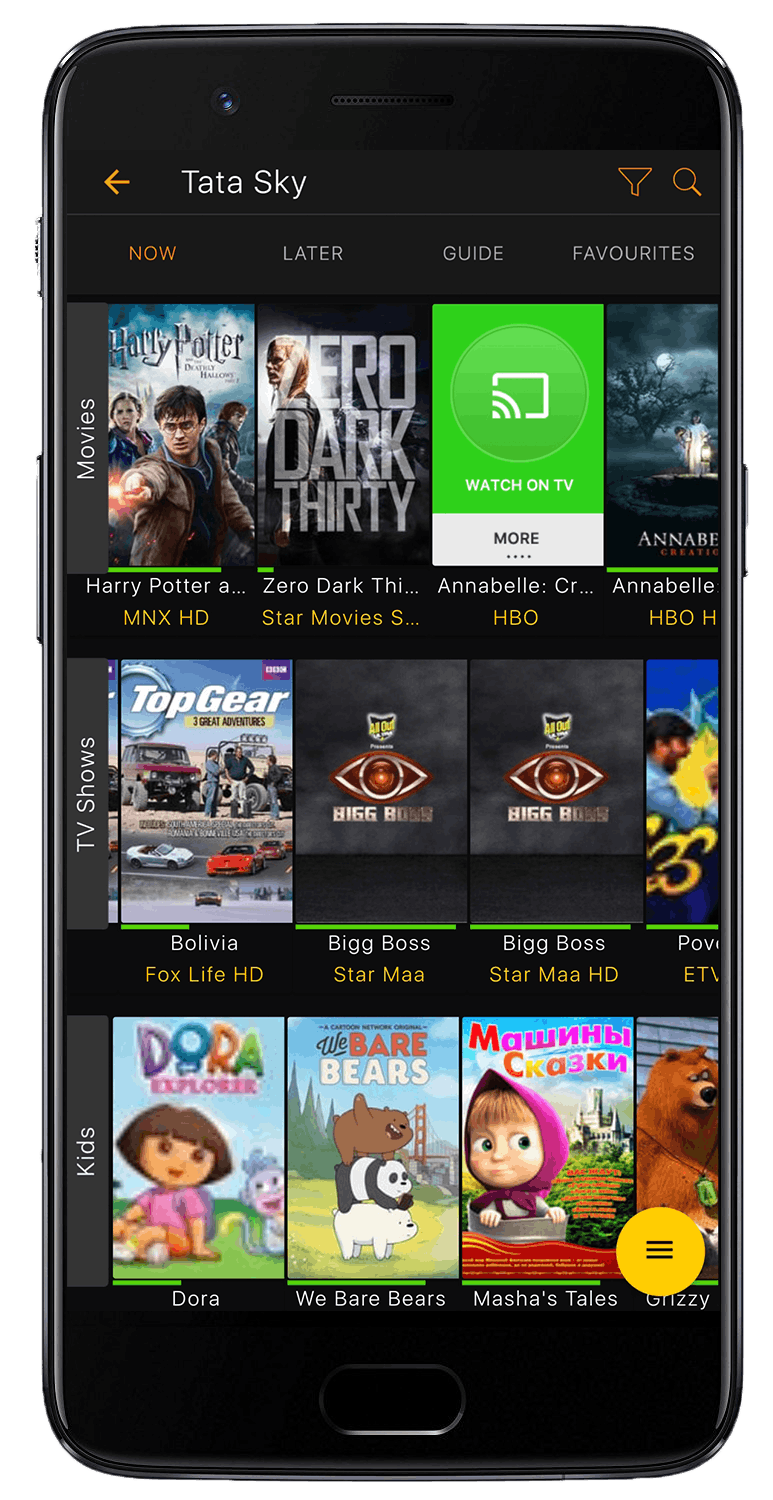 Never miss a favourite show.
Set a reminder, on any of your favorite show. KIOT will remind you on time.
Kiot provides links to the programs which are available on streaming sites., like Hotstar, YouTube, Spuul, Voot etc.,
Get a simple and user-friendly remote to your set-top box
Set your favourite channels, switch to any channel quick and on the go.
Voice Control
Use KIOT Travel Adapter with digital voice assistants like Google Assistant and Amazon Alexa to control appliances with voice. Tell your TV to switch off, or ask your AC to change the temperature if it gets too hot. As easy as that!  
Your home follows your schedule. Schedule Appliances.
Never overcharge your phone all night. Schedule your charger to turn off automatically with KIOT Travel Adapter.
Schedule your TV or Set Top Box to turn on/off automatically on time.
KIOT Plug lets you schedule individual appliances simply like an alarm clock.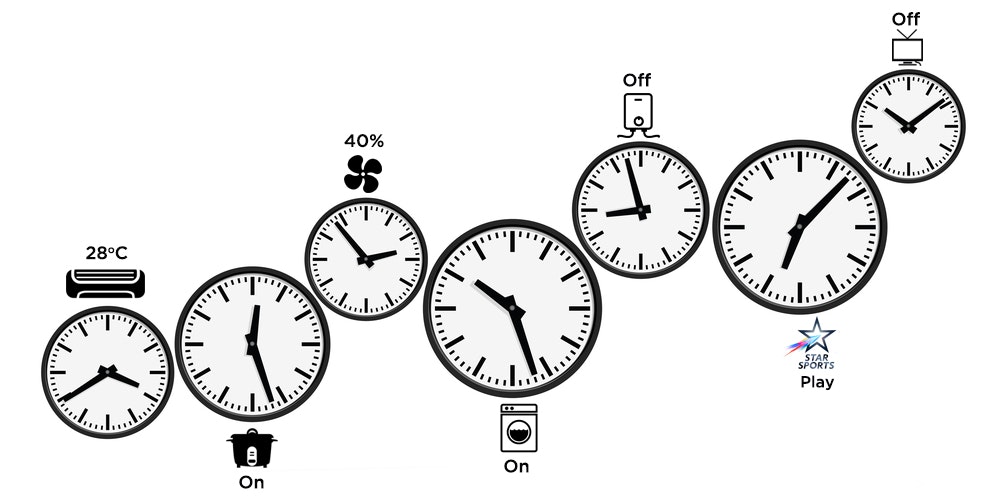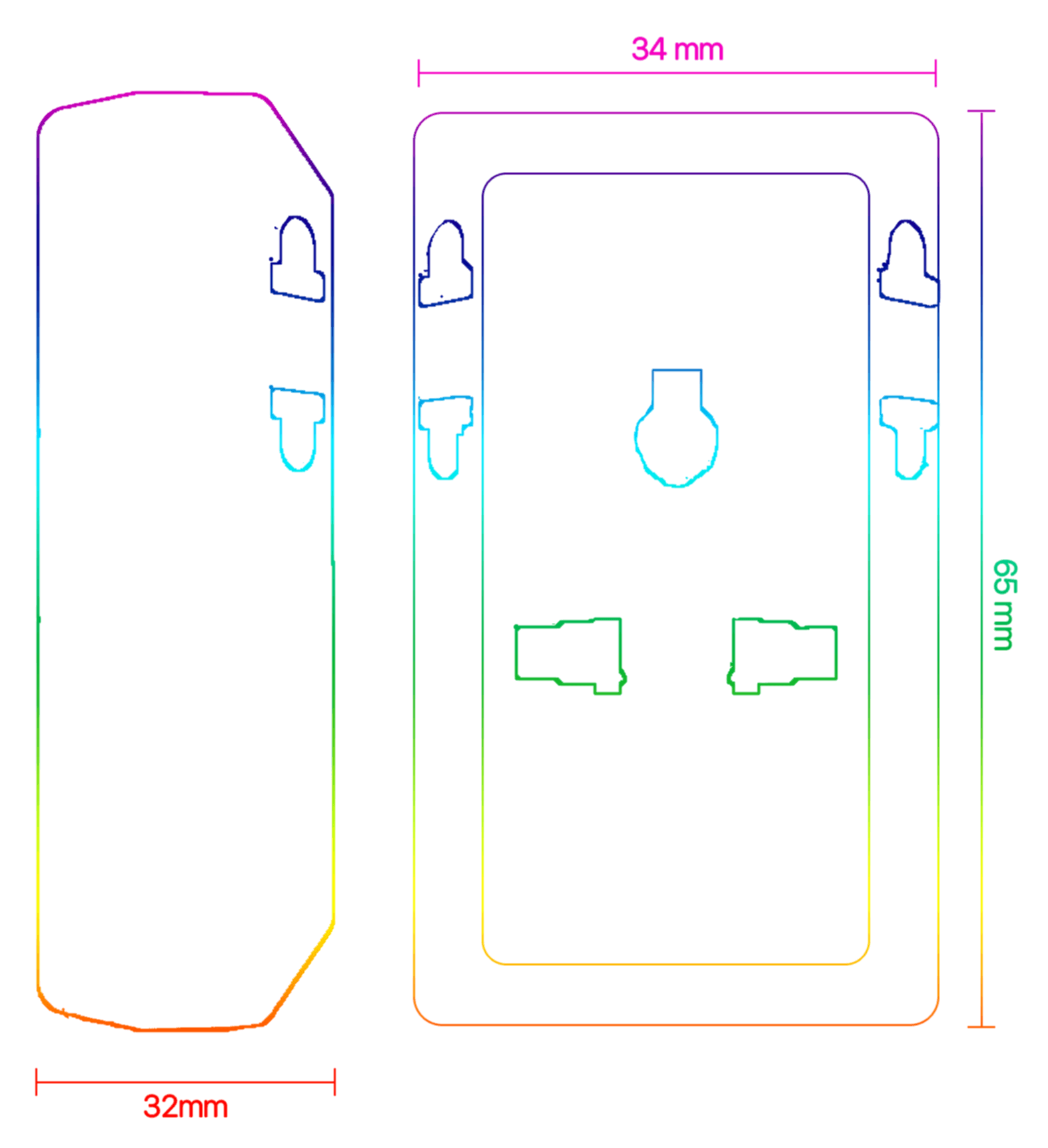 Technical Specifications

Connectivity
connects to 2.4 GHz, Wi-Fi 802.11 b/g/n

Dimensions

Power Input
100-240V ~ 50/60 Hz 6 Amp

Output

Pin Standard
BS 546 Type M (Indian standard large three pin)