Simple user Interface that fits your total needs
Keep track of every action.
All of the lights turned off suddenly? There's no need to worry, there's an easy way to know who did it or what caused it. It might be manual, through the app, via Google assistant/Alexa etc.,  KIOT keeps track of every switch action.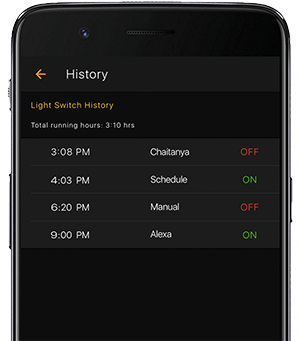 With great power comes great power bills.
Get complete and graphical report of the power usage in home. Never worry about over usage, keep track of it.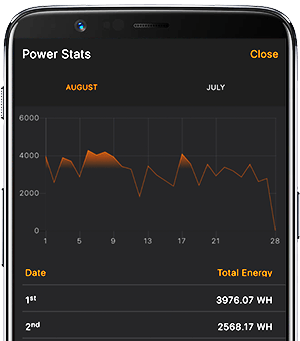 All of your devices grouped in a home.
Create a home in the mobile application. Add and control all of your devices in the home.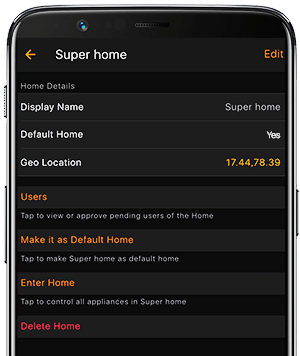 Share access by joining home.
Request a user to join home. Once accepted, control all the devices in the home.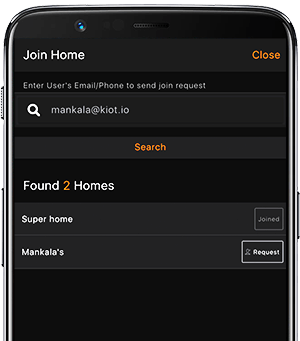 Feel safe, when you are away.
Lock your home on a single tap. Locking home enables KIOT Motion Sensors to detect and notifies any suspicious motion in the home and any switch activities in the home are also notified.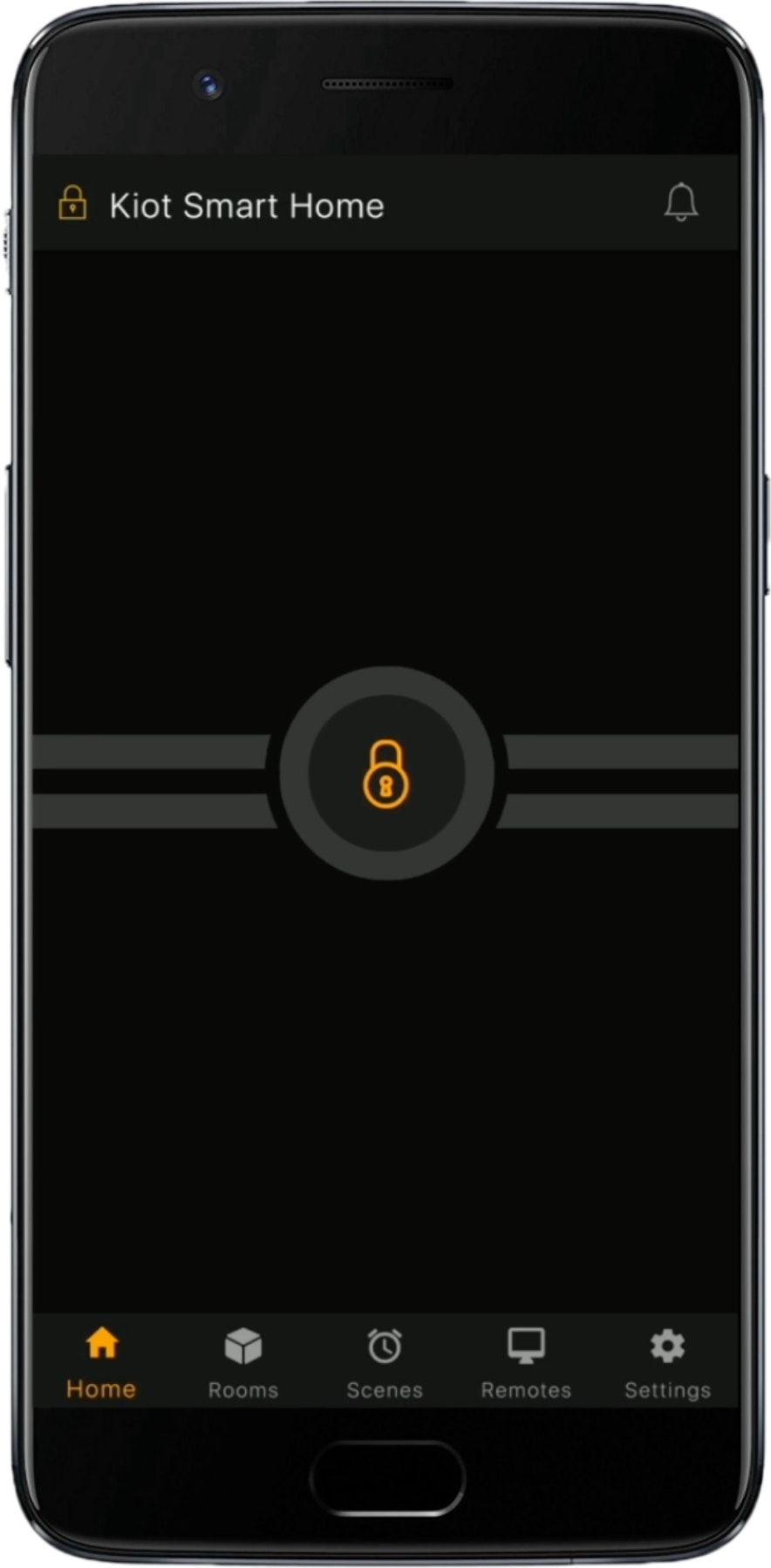 Schedule your appliances. Right on time.
Create schedules for your appliances, they turn on/off at given time automatically.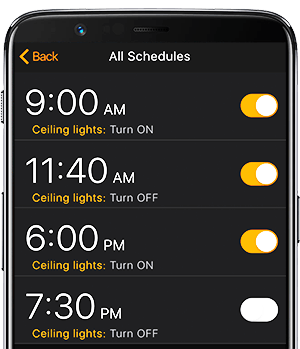 No need to remember to turn off heavy appliances.
Set an automatic timer, so that the appliance will turn off in time, whenever it is turned on.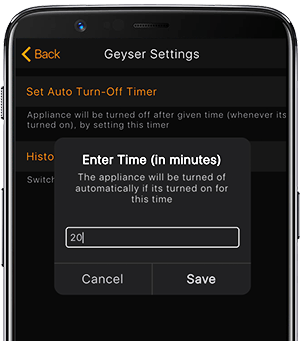 Say Hello to Scenes!
Play "Good Evening" Scene to turn on all lights in your home. Create your custom scenes to set your mood.
Your home follows your schedule. Schedule Appliances.
Never wait in the morning for the geyser to heat again. Schedule your geyser to turn on automatically with KIOT Switch.
Schedule your coffee maker or AC to turn on/off automatically on time.
KIOT Switch lets you schedule individual appliances simply like an alarm clock.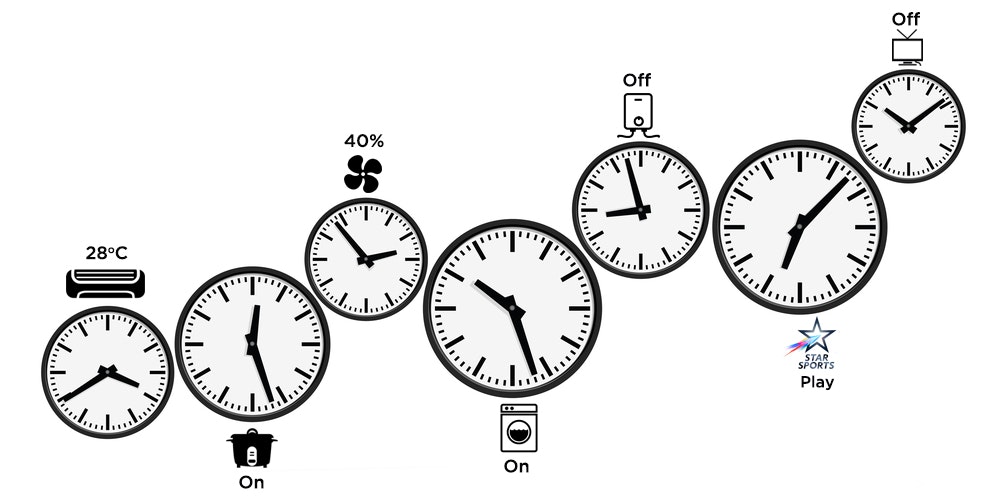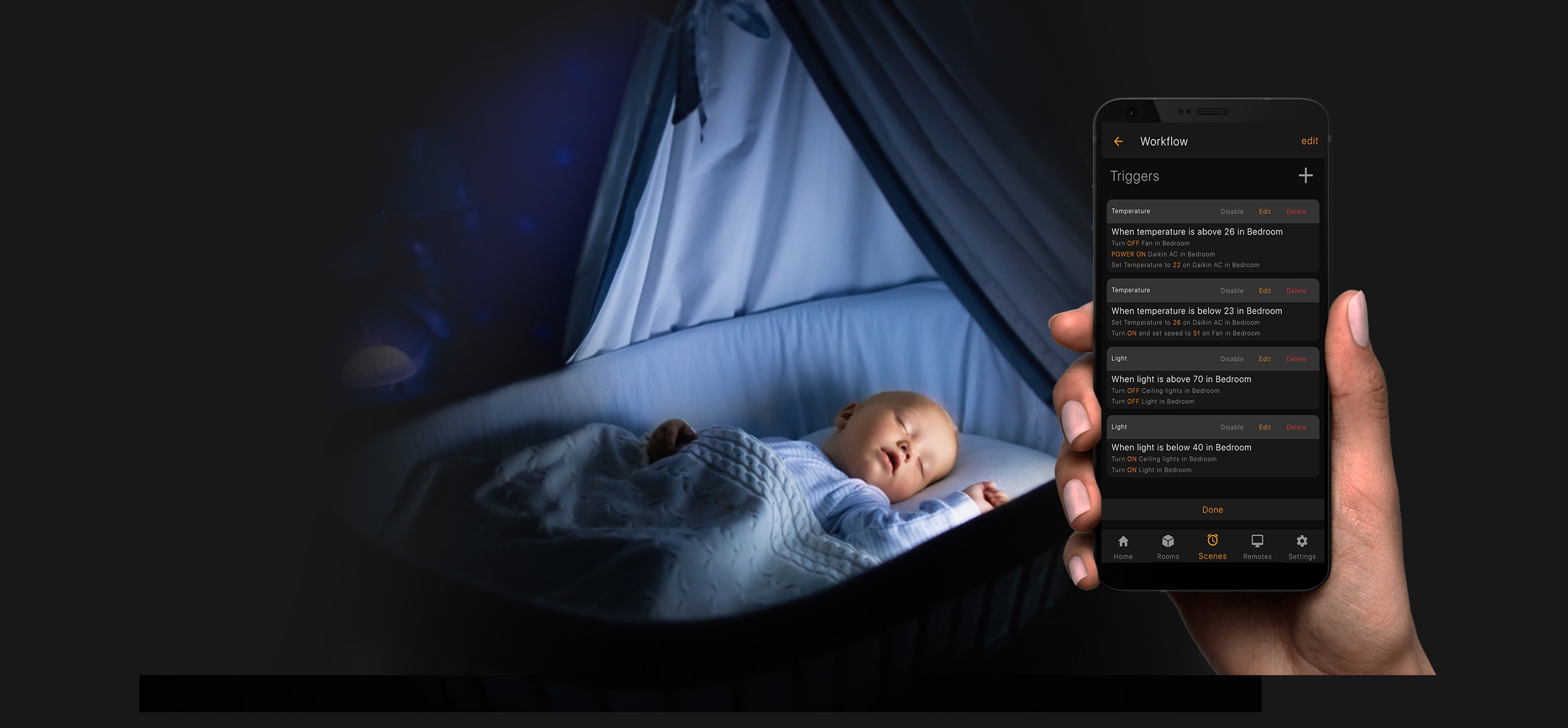 More awesome, with Workflows
Do cool stuff like a wizard with Workflows feature in KIOT Mobile app. Turn on AC when it's hot! Turn on lights when you reach home and turn off automatically in the daytime. Turn geyser on if it's a cold morning. Open your door magically when you arrive home. And so much more…that's up to you, you are the wizard. Play with different combinations in KIOT App.
All of your remotes. Just here.
Add any remote in Kiot App. Be it a TV, AC, Set-top box, projector, etc., Use any remote with ease, at your fingertips.
Entertainment Program Guide
Add your set-top box in Kiot App, see the magic! Kiot provides complete, comprehensive entertainment program guide to you. Change channels in a single tap. Never remember any channel numbers. It is fun!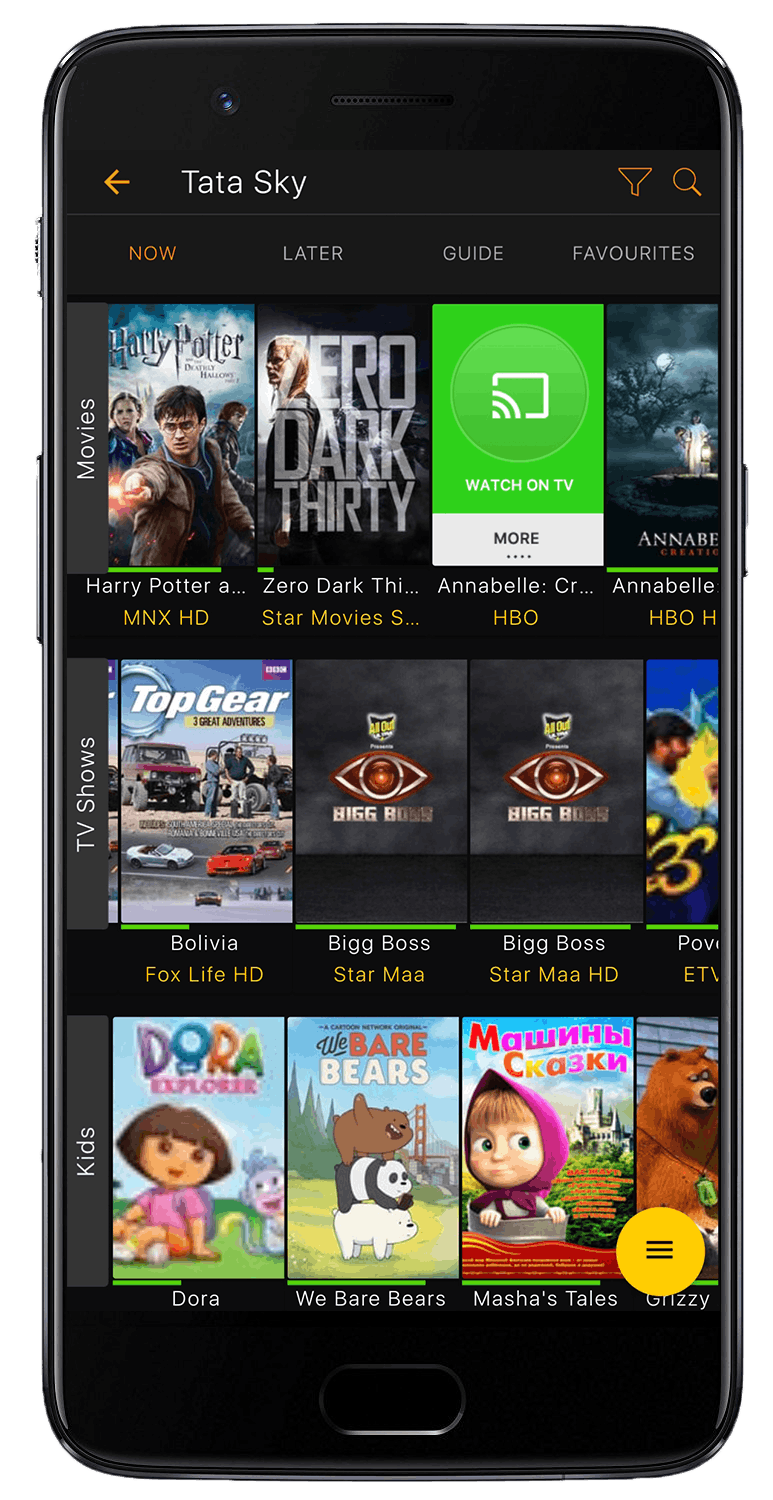 Detailed and categorised programs list, that is airing right now on TV.
Categorised programs list, which will be aired on TV, upto 3 days from now.
Get to know everything about the programs you watch. Including cast, crew, overview, rating etc.,
Switch to your favourite channels. Just type in the channel number. Go.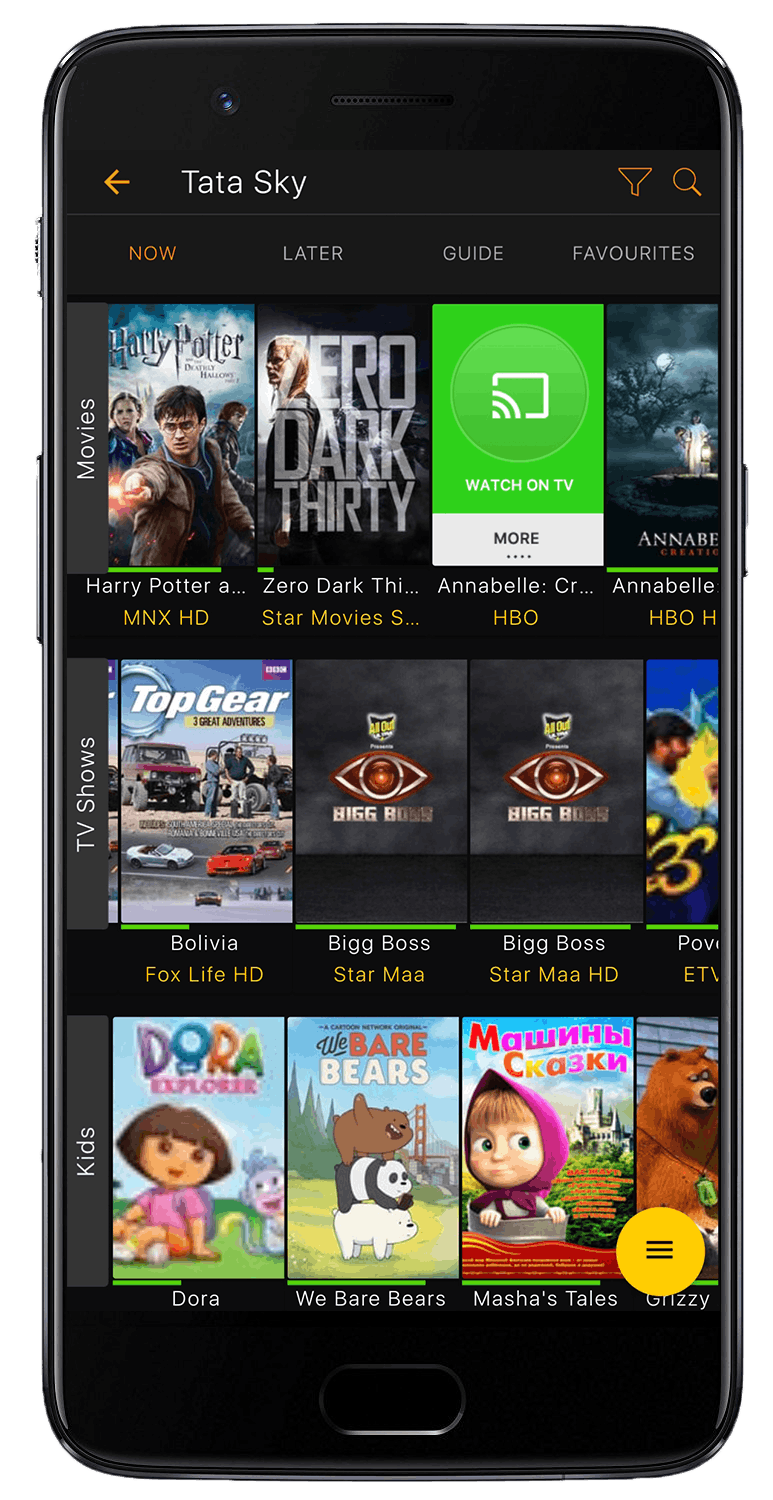 Never miss a favourite show.
Set a reminder, on any of your favorite show. KIOT will remind you on time.
Kiot provides links to the programs which are available on streaming sites., like Hotstar, YouTube, Spuul, Voot etc.,
Get a simple and user-friendly remote to your set-top box
Set your favourite channels, switch to any channel quick and on the go.
Custom Remotes.
Tired of jumping from one remote to other? Drop all of your frequent remote buttons across all remotes into one screen. Create your custom remote.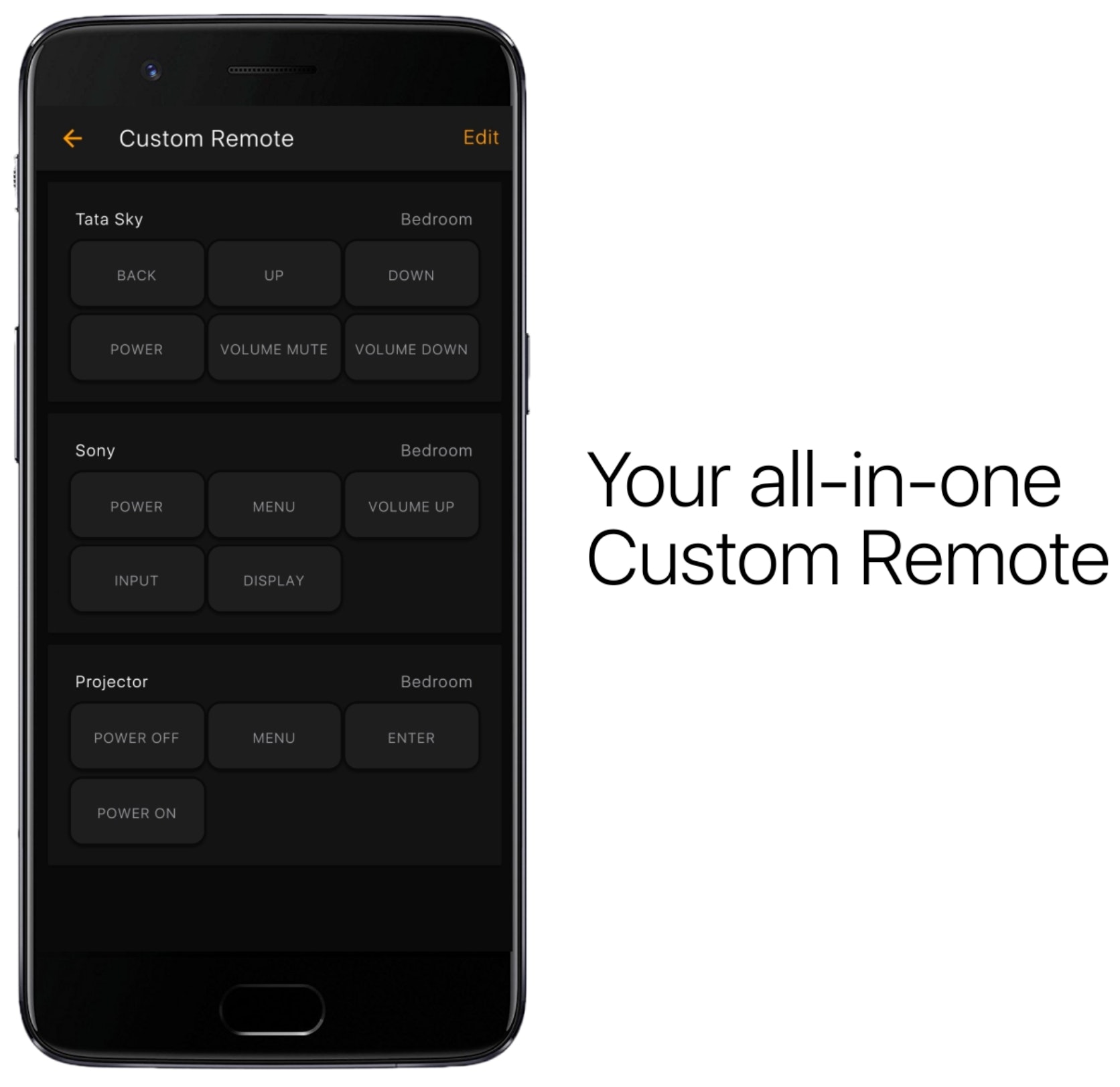 Schedule your AC. All day. All night
Turn on/off your AC by just setting all the schedules in the app.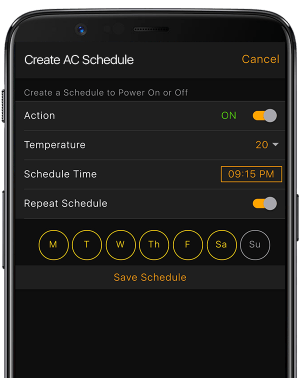 Get notified.
Receive notifications on reminders, intrusion, join home events etc.,