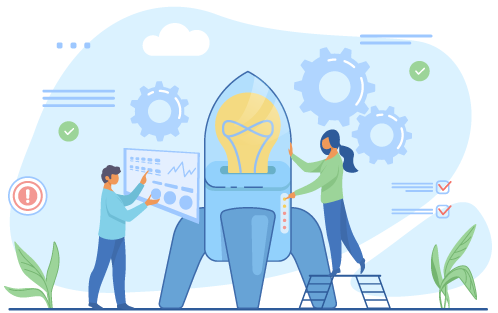 Product Launch
Build and Launch with Kiot's End to End IOT Solution
Kiot provides you with everything you need to launch your product in the market in under 24 Hrs. You'll get manufacturing-ready hardware products, mobile applications, web dashboards and cloud infrastructure. All customized to your own brand.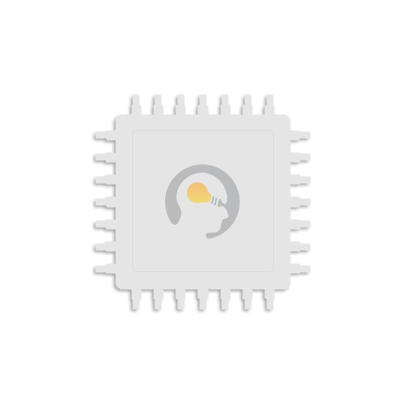 Smart Modules
Kiot Smart Modules make non smart products smart
Kiot modules can be integrated with many appliances like fans, geysers, heaters, Acs, Air purifiers and many more. We will help you with the integration process.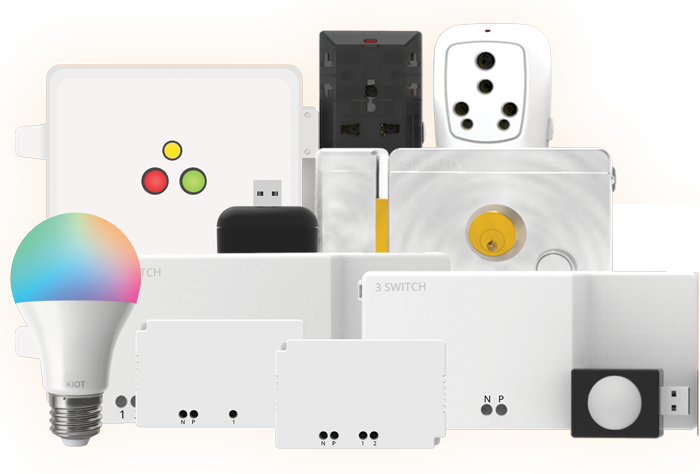 Ready Made
Pick products from our shelf and start selling now
Pick from various products suitable for Home, Hotels, Businesses and Industrial automation. 100% natively designed quality products at affordable prices = Happy customers.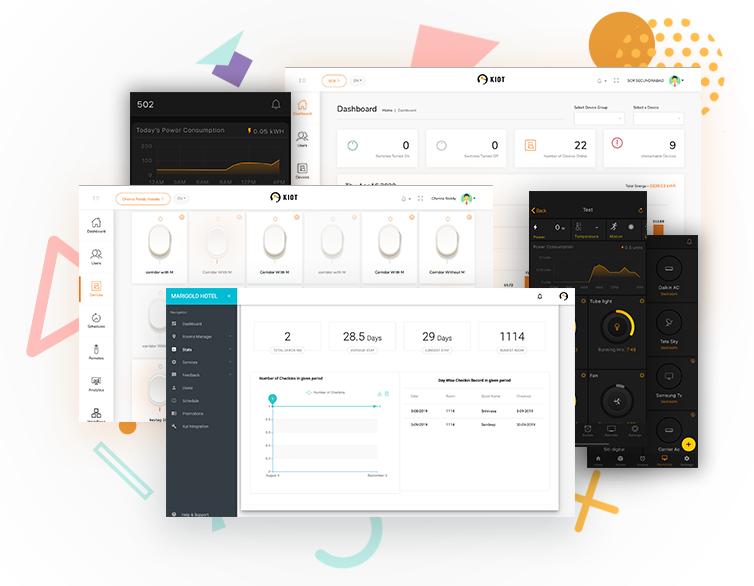 Solutions
Curated Solutions for different Industries
We have carefully crafted our portals after listening to several Hotel and Business Owners.
Why Choose KIOT
Building your own IoT Products from scratch could be a very long process and would require additional resources. Kiot takes away all those hassles and gives you a head start into the market.

Awesome customer support team you can rely on

Best quality hardware your customers can rely on

Our India, Our Pride. Join us and support Make In India

Negligible time to market. App launch within 24 Hrs

Wide ecosystem of hardware and software products

Hassle-free development of custom hardware with our expert team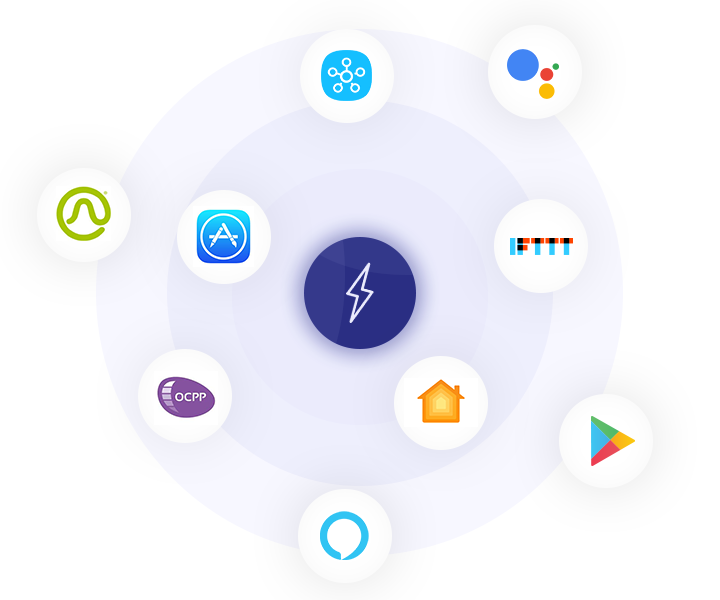 Integrations
Kiot provides seamless integrations with major voice assistants and Industry Standards
All the hard work for integrating with voice assistants and smart home ecosystem as well as industry standards has been taken care of. You get products which support these out of the box.